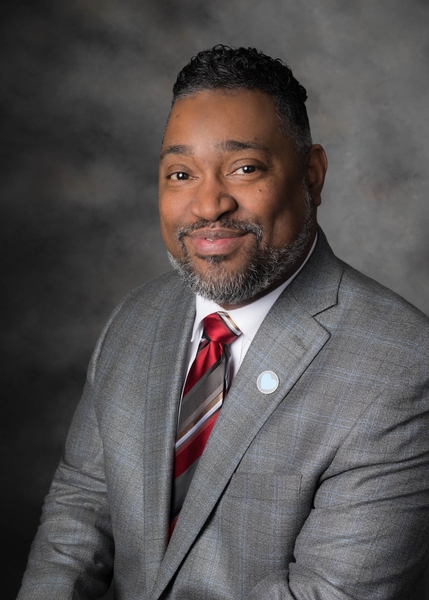 J. Curtis Edwards, MBA
President and CEO
jedwards@chcinj.org
Preceding graduation from Rowan University with a BA in Business Administration, Mr. Edwards served in the U.S. Navy in San Diego, CA. After honorary discharge from the Navy, Mr. Edwards completed his MBA at Wilmington College in Wilmington, DE. In 2004, James Curtis Edwards joined CompleteCare Health Network as part of a Robert Wood Johnson project to bring together leaders in area communities to improve the health of the people in the region. Soon after he became a member of CompleteCare's executive team charged with orchestrating the organization's community engagement and government relations. In 2012, Mr. Edwards transferred into the role of Executive Vice President at CompleteCare, during which time he oversaw the establishment of five new health centers and began work on the organization's largest and most ambitious project – a full-service health campus located on Sherman Avenue in Vineland. In 2015 Mr. Edwards took the helm as President and CEO of CompleteCare Health Network. In addition to his work at CompleteCare, Curtis is also active in the community. He began his first term as a member of Bridgeton City Council in January 2015 and is now serving his second term. In addition to his service as a council member, Mr. Edwards sat on the Bridgeton School Board for 9 years, served as Secretary for Gateway Community Action Partnership, Human Services Advisory Council and served as President of the Bridgeton Rotary Lunch Club. Mr. Edwards is also a celebrated member of the community. He was awarded the MCN 2009 Unsung Hero Award for distinguished dedication to migrant health and was also chosen as the 2011 honoree for the Vineland chapter of the NAACP. In 2017 he was honored as one of New Jersey's 25 Most Influential African Americans by the South Jersey Journal. He was also awarded the 2017 Samuel H. Jones, Jr. Community Development Award by Gateway Community Action Partnership and the 2017 Hometown Hero Award by SNJ Today.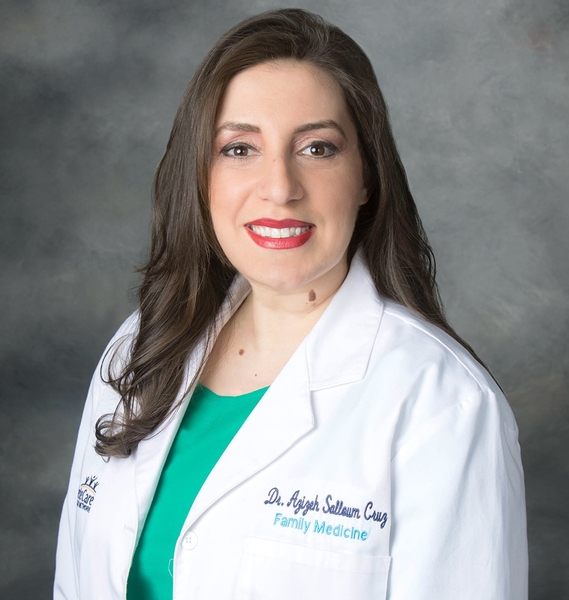 Azizeh J. Salloum, MD, MPH
Chief Medical Officer
asalloum@chcinj.org
Azizeh J. Salloum, MD, MPH has been a primary care doctor at CompleteCare Health Network since 2012, seeing patients at locations throughout Cumberland County. Dr. Salloum became Interim Chief Medical Officer at CompleteCare Health Network in July 2017 and accepted the position as Chief Medical Officer for the organization in December 2017. Despite taking on the full time role as chief medical officer, Dr. Salloum continues to see patients at CompleteCare's Medical and Dental Professionals location in Millville a few days each week. Azizeh received her Bachelor of Science in Biology at Bucknell University in Lewisburg, PA, her Master of Public Health from Drexel University School of Public Health in Philadelphia, PA, and her Doctor of Medicine from Ross University School of Medicine in Portsmouth, Dominica. She completed her residency in Family Medicine at Underwood-Memorial Hospital in Woodbury, NJ, now called Inspira Health Network. As CompleteCare's CMO, Dr. Salloum is responsible for the hiring and oversight of all providers, including doctor and nurse practitioner staff. She is a member of the Executive Team, Rapid Response, Fresh Start, Population Health, Infection Control, and Performance Improvement Teams and works closely with her team of associate medical directors to ensure that CompleteCare patients are receiving the highest quality care. Dr. Salloum is also a Waiver X provier, which allows her to provide medical-assisted treatment as part of CompleteCare's Fresh Start program.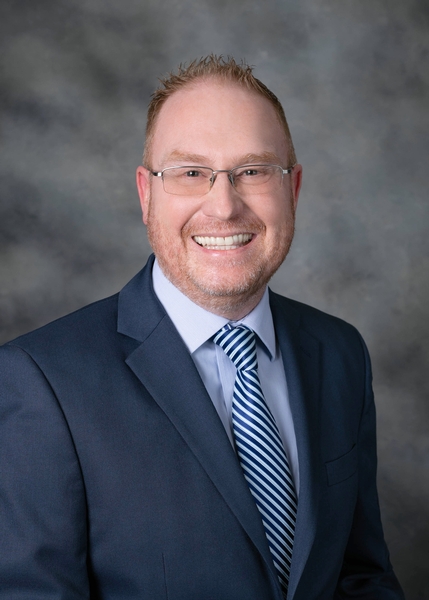 Richard Elwell
Executive Vice President of Business and Operations
relwell@chcinj.org
Richard Elwell became the Executive Vice President of Business Services for CompleteCare in 2013 and expanded his role to oversee the company's operations in 2017. His responsibilities include directing all financial activities at CompleteCare and assisting the CEO and fellow executives with ensuring that the organization remains as healthy as its patients. Richie collaborates with other departments to develop system-wide projects, programs, and procedures to assist with optimal revenue generation and collection. He is responsible for ensuring compliance with federal, state, local, and volunteer regulatory agencies and assists with writing, management, and reporting requirements for all federal, state, and private grants. He serves on the Business Performance, Performance Improvement, and Rapid Response Teams. He also oversees all health center management staff and ensures that all of CompleteCare's locations are open and accessible to patients each day. Richie formerly served as the VP of School Services from 2010-2013 and continues to maintain responsibility for operational, budgetary, and productivity for all functions of this department. Richie is a 2001 graduate of Rowan University with a Bachelor of Arts in Communication and he is currently pursuing his Master's Degree in Business Administration from Wilmington University, with intent for completion in 2021. Mr. Elwell is a founding board member and current board chair of the Bridgeton Area Police Athletic League. He is the former president of the Bridgeton Rotary Club and currently serves on the Fundraising Committee. He is also the Treasurer for the M25 Initiative, a non-profit that has helped to house and provide healthcare linkages to over 65 chronically homeless people in Cumberland County through 2019 by creating effective public/private partnerships and diverse revenue streams.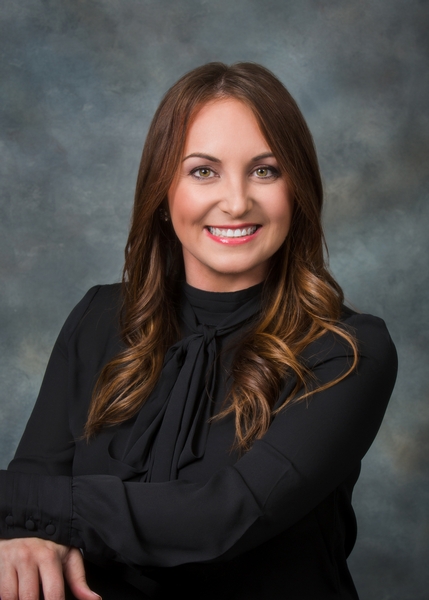 Meghan Spinelli
Vice President of Community Services & Infection Control Prevention
mspinelli@chcinj.org
Meghan Spinelli has extensive experience working in healthcare. Her past involvements have included The United States Coast Guard Medical Infirmary and The New Jersey Department of Corrections. At the Department of Corrections Mrs. Spinelli found her passion for working with underserved populations. This exposure has led to her success in her current position. As Vice President of Community Relations, Meghan is responsible for overseeing outreach services, collaborating and building relationships with local community agencies, school administration, faith-based entities, affordable housing mangers and businesses, guaranteeing community residents are aware of all services offered at CompleteCare. She is also responsible for government relations for the organization, building and maintaining strong relationships with local, county, and state officials. Meghan has oversight of CompleteCare's Smile Smart and newly expanded Health Solutions Program, as well as their Migrant/Farmworker Health Program. She also works closely with other community organizations to supervise the Wellness on Wheels Mobile Health unit. Additionally, Meghan now oversees our infection prevention services helping us maintain compliance with all local, state, and federal regulations. Meghan is the Vice Chair for the Cumberland /Salem Health and Wellness Alliance and represents CompleteCare on health leadership councils throughout Cape May, Cumberland and Gloucester Counties. Meghan is a graduate of Leadership Cumberland and Cape May County. In 2017 Ms. Spinelli was elected to the Vineland School Board she is currently the President . Meghan is very involved with the youth in Cumberland County and also sits on the East Vineland Little League Board.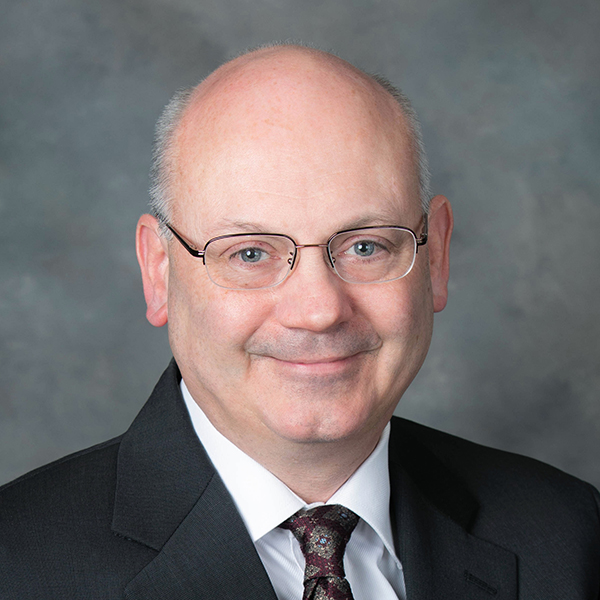 Robert Moran
Director of Facilities and Corporate Compliance
rmoran@chcinj.org
Robert Moran has extensive experience in the healthcare field, specifically in the areas of compliance and safety. Before taking on the role of Director of Facilities and Corporate Compliance at CompleteCare, he was the Director of Operations at Henry J. Austin Health Center in Trenton, the Center Director for the Center for Human Services in Bridgeton, and the VP of Corporate Compliance and Safety for CompleteCare Health Network. Mr. Moran holds a Bachelor of Arts Degree in Business Marketing from Stockton University and a Master of Business Administration from Temple University. As the Director of Facilities and Corporate Compliance, Mr. Moran oversees CompleteCare's 20 Medical and Dental sites ensuring our facilities are secure and maintained properly. He also oversees contractors for facility renovation and new site projects and works to ensure we are operating within local, state and federal regulations and Joint Commission standards. Robert is Risk Management Certified from the ECRI Institute and is a former member of the Cumberland County Health Department Community Health Advisory Board.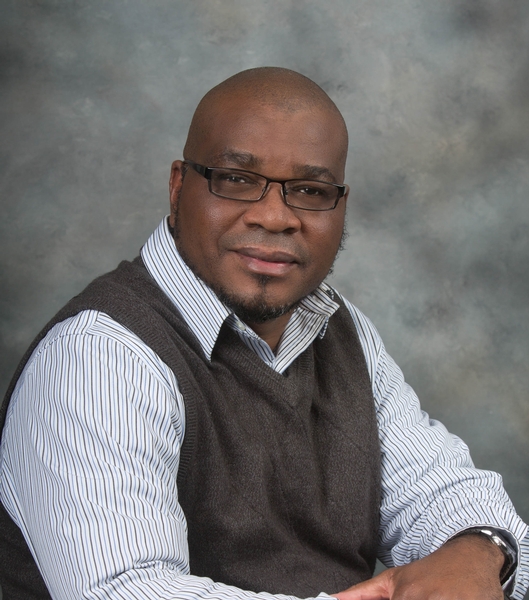 Jean-Claude Dungasi, D.M.D.
Chief Dental Officer
In this role as Dental Director of CompleteCare, Dr. Dungasi is responsible for the delivery of high quality dental services, supervising and recruiting dental staff, program planning, quality assurance and peer review. Preceding graduation from University of Quebec at Trois-Rivières in Canada with a Bachelor of Science in Medical Biology, Dr. Dungasi graduated as a Dental Medicine Doctor (DMD) from the University of Montreal in Canada. He completed a General Practice Residency at Albert Einstein College of Medicine of Yeshiva University/Montefiore Medical Center in Bronx, New York and he completed a second year General Practice Residency (Chief Resident) at St- Barnabas Hospital in Bronx, New York. Dr. Dungasi recently completed his MBA in Health Care Management at Western Governors University and is now pursuing his Master's Degree in Public Health. Dr. Dungasi was awarded the Research Award by St. Barnabas Hospital in 2006 and the Benjamin Franklin Award by CompleteCare in 2010.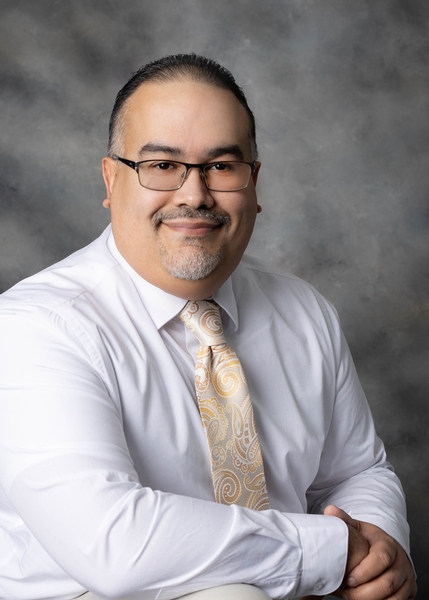 Esteban DeJesus
Chief Information Officer
Esteban DeJesus joined the Information Systems department in 2014 and took on the role of Chief Information officer in 2021. Esteban is a graduate of Western Governor University and John Jay College of Criminal Justice. He holds a Bachelor of Science in Information Technology from Western Governor University and is currently pursuing his Masters of Science in Data Analytics . He has over 20 years of experience in the Information Systems field working for AOL Time Warner, Comcast, and Vineland Public Schools. He holds multiple certifications including CompTIA A+, Network+, Security+, Project+, Microsoft Certified Systems Engineer, Java Script Specialist, CIW v5 Associate, CIW User Interface Designer, CIW Web Foundation Associate, CCNA. In his role at CompleteCare, Esteban oversees both the Information Systems and Patient Information Departments. Esteban has been married to his wife Michelle for 20 years and has two children, Brandon and Sofia.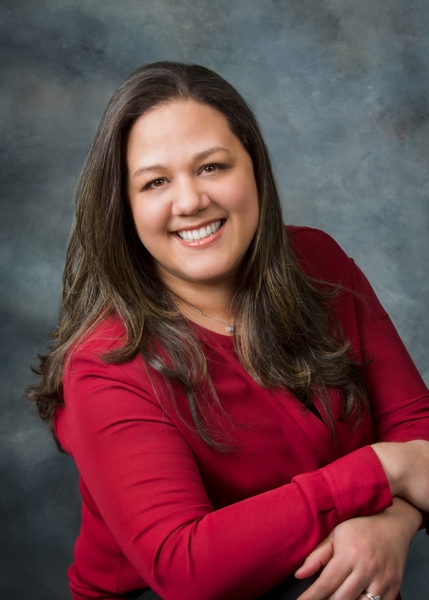 AnnaMaria Rosado, C.P.C.S.
Director of Medical Staff Services & Recruitment
arosado@chcinj.org
Anna has over 20 years of experience working in a healthcare setting and has been part of the CompleteCare family since 2005. The combination of her experience and degree in Business Studies, as well as her training as a Certified Provider Credentialing Specialist has allowed her to excel in her position as Director of Medical Staff Services at CompleteCare. Anna is responsible for the daily operations of the Medical Staff Department, including the budgeting, planning, and coordination of information flow between other departments to assure consistency, communication, and efficiency. She is responsible for monitoring applicable regulations and accreditation standards related medical staff and credentialing & privileging process.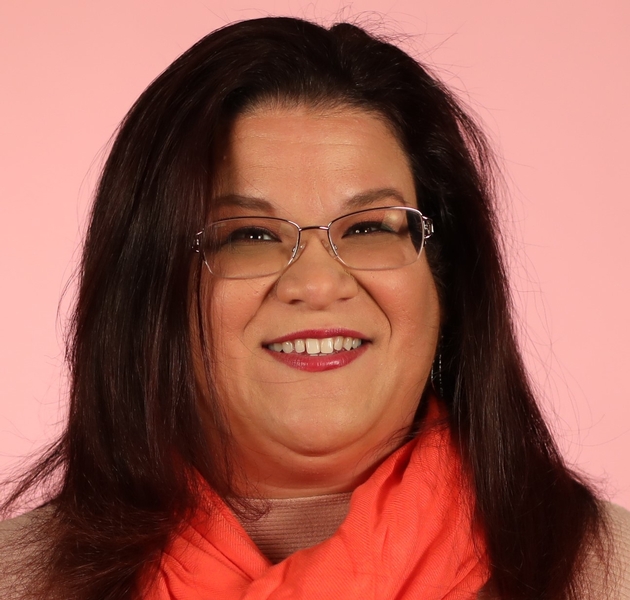 Myrna Cortes, MS, MBA
Director of Human Resources
mcortes@chcinj.org
Myrna Cortes joined CCHN over 16 years ago and she has held a variety of roles in her time with the company, most recently as Payroll, Purchasing, and Grants Manager. She took on the role as Director of Human Resources in 2022. Myrna holds a Bachelor of Science in Accounting from Rowan University and a Master's in Business Administration from Wilmington University. She has an extensive experience in CompleteCare's processes and systems.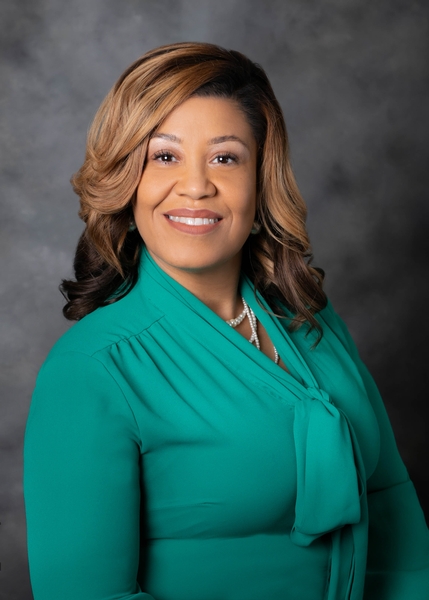 Kimberly McCargo, BSN, MPH
Director of Quality and Population Health Services
Kim brings over 23 years of experience in Public Health to her role as Director of Quality and Population Health Services at CompleteCare. Many of them as Director of Population Health at CompleteCare. Kim holds a Master's Degree in Public Health and Bachelors in public health and nursing. In her position at CompleteCare she oversees Clinical Quality Improvement and Population Health Management which aims to improve care delivery for all patients. Kim is also the founder and serves as President for Trinity Healthcare Consultants, LLC a practice transformation company that coaches and mentors healthcare organizations to make business decisions that promote quality outcomes and benefit the customers and provider experience.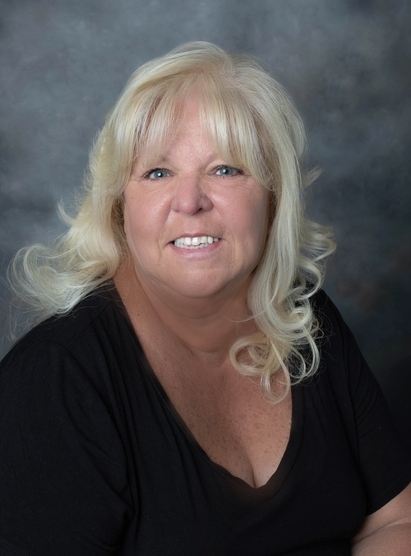 Darlene Clendaniel, RN, BSN
Director of Nursing
dclendaniel@chcinj.org
Darlene Clendaniel has worked at CompleteCare Health Network since 2007 and has over 21 years of experience as a nurse. She has held multiple positions at CompleteCare, including Practice Manager of the Medical & Dental Professionals location in Wildwood and Cape May Courthouse. Most recently she was a Project Care Manager for CompleteCare's Fresh Start opioid addiction program. She was promoted to Director of Nursing in May of 2021. Darlene holds her degree as a Registered Nurse from Excelsior College and earned her Bachelor of Science in Nursing from Wilmington University. She is currently pursuing her Master of Science/Nurse Practitioner degree from Wilmington University. Darlene is also a Certified Peer Recovery Coach and a board member for the Cumberland County Division of Mental Health and Addiction. In her role as DON, Darlene is responsible for the management and oversight of CompleteCare's practice management team, nurses, and medical assistants. Additionally, she provides her clinical expertise to multiple teams throughout the organization, including Rapid Response, Performance Improvement, and Customer Experience.