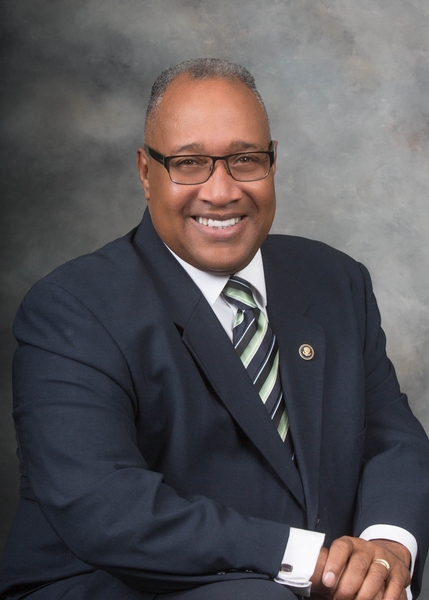 Jack Surrency
Chairman
Jack Surrency is a graduate of Bridgeton High School and went on to attend Cumberland County College and then the Tuskegee Institute, majoring in Chemistry with a Business minor. Mr. Surrency also holds a master's degree in Community and Economic Development from New Hampshire College in Manchester. Over the years, he has held posts at Hunt Wesson Foods, Atlantic Richfield Company of PA, and Mobil's research and development division in Paulsboro NJ. In addition to his professional portfolio he has served on the board of Tri-County Community Action Agency, Big Brother-Big Sisters, and Salem County College EOF Board. In 2016 he was elected as chairman of CompleteCare Health Network's board. Mr. Surrecncy was elected to the Bridgeton City Council in 2010 an re-elected in November of 2014. Prior to his election as a member of City Council, he served on the Bridgeton Board of Education from 2002-2010, serving as board president from 2006-2008. He currently serves on the Boards of United Way of Greater Cumberland County, Cumberland County RSVP and the Cumberland County YSAC Advisory Board. Jack is also a proud husband, father and grandfather.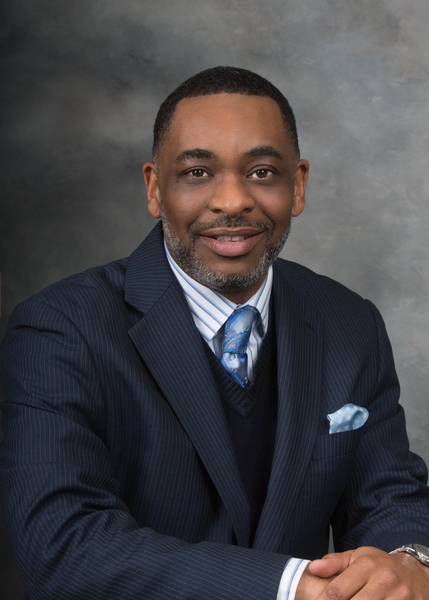 Arthur C. Horn
Vice-Chairman
Arthur C. Horn is a native of Cumberland County, N.J. Arthur holds both a Bachelor of Science in Sociology and Criminal Justice from Lincoln University in Pennsylvania. He also obtained a Master of Science in Administration degree from Lincoln University. In May 2008, he graduated with a Master's degree in Business Administration (M.B.A.) from Georgian Court University in New Jersey Arthur is the owner of 2BU, LLC. He has experience working in the criminal justice, educational and social services sectors. Arthur is the current Board of Trustee President for Court Appointed Special Advocate (CASA) of Cumberland, Gloucester, & Salem counties and Board Vice-Chair for CompleteCare Health Network.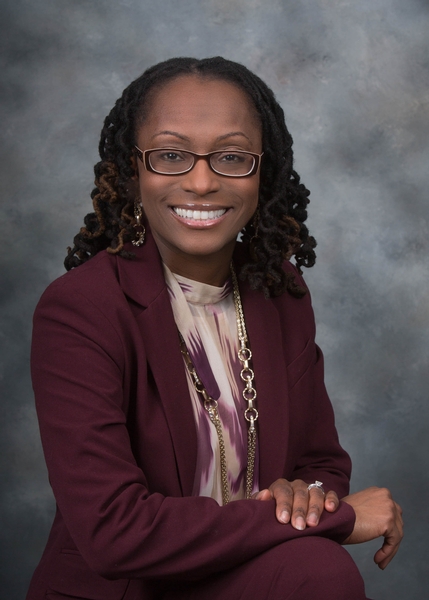 Demetrica L. Todd, Esq.
Treasurer
Demetrica L. Todd, Esq. is the Project Administrator for a neighborhood revitalization project sponsored by Gateway Community Action Partnership in Bridgeton, NJ, as well as a solo practitioner focusing in the areas of municipal, corporate, estate planning and real estate law. In addition to being a community activist and lawyer, Demetrica is also employed by the University of Phoenix as an online instructor for the courses Creative and Critical Thinking and Humanities, and instructs Business Law at Cumberland County College. Demetrica graduated from Widener University in 1995 with a B.S. in Business Administration, in 1996 with a Masters in Taxation, and from Rutgers School of Law – Camden in 2001 with a Juris Doctor degree. Demetrica is the Board Chair for Seabrook House, Vice Chair for Bridgeton Area PAL and board member for CompleteCare and Cumberland County Habitat for Humanity. She is the former Co-Chairperson of the Widener University African American Alumni Association, and member of Literacy Volunteers and Pittsgrove Township Recreation Committee. In addition, Demetrica served three years as the Vice Chair for the NJ Supreme Court designated District I Fee Arbitration Committee and is a member of the Due Diligence Committee for the Cumberland County Bar Association. Demetrica is a member of Zeta Phi Beta Sorority, Inc. and serves as a leadership workshop facilitator for Cumberland County College Student Leadership Institute. Pr Demetrica is the recipient of several community awards, including the 2012 NAACP Business Award and 2015 Bridgeton High School Distinguished Alumni Hall of Fame designation. Her hobbies include being a soccer mom to her 14 year old daughter Jade, and traveling with both her daughter and husband Michael.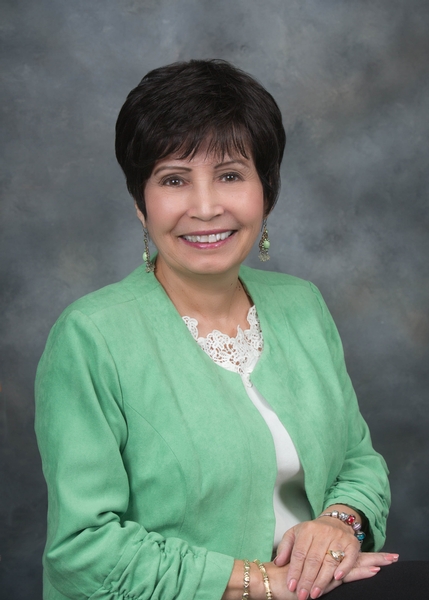 Maria Laboy
Secretary
Maria Laboy came from Puerto Rico at the age of three. She graduated from Edgewood Regional HS, and went on to attend Atlantic Community College (Atlantic Cape CC); she transferred to New York University majoring in Education and received her Bachelor's degree in English as a Second Language. She earned her Master's degree at Seton Hall University majoring in Science and Humanities –Bilingual Education. She also attended Rutgers University where she completed all the coursework minus the dissertation for her Doctorate. Maria was a teacher of ESL in the Vineland Public Schools and later became a Program Coordinator and Supervisor. Throughout the years her focus has been on students who are underrepresented in college. Maria coordinated programs such as Goals for Youths, The AVID and GEAR UP programs, as well as the Migrant Bilingual Curriculum Resource Lab. She has been very active in her community: serving as a Board member for Atlantic Community College and Cumberland Community College where she became the first Puerto Rican President of the Board. Maria has served on numerous committees, The Cumberland City Office on Aging, the County CEZ to name a few and has served on forums, and Boards, she is president of the non-profit, Hispanos Pro Education that awards scholarships to Latino students. She is the recipient of numerous awards for her work with the community, and currently serves as Secretary of the CompleteCare Health Network Board. Maria is retired and has one son, Raymon Laboy.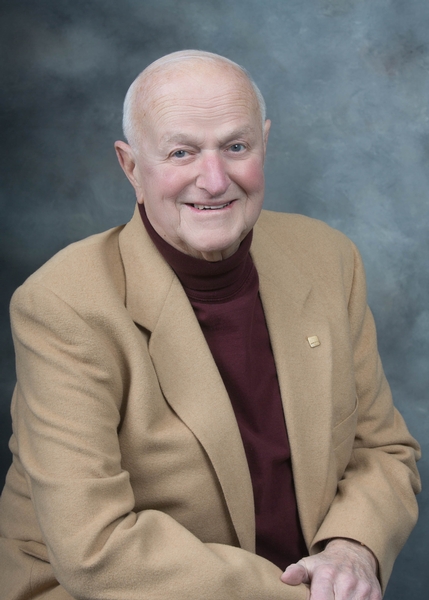 Paul Cooper
Board Member
Paul Cooper is the former President and CEO of South Jersey Hospital and the South Jersey Health System. He holds his Bachelor of Science in Health Administration from the Richard Stockton College in Galloway, New Jersey. Mr. Cooper is involved with many community organizations. He is currently a board member for the N.J. Radiologic Technology Board of Examiners. He is an Emeritus Board member for Century Savings Bank.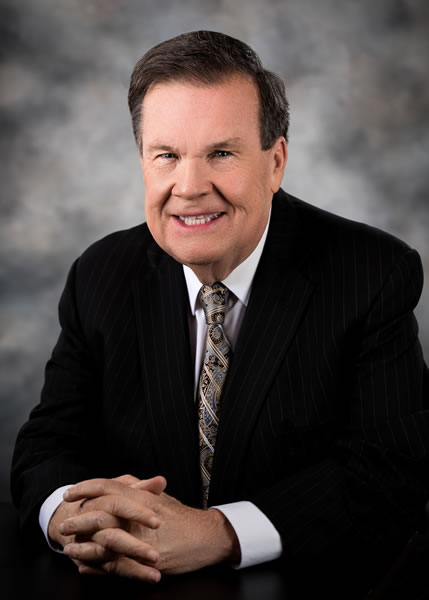 James F. Quinn
Board Member
Jim Quinn is a very active member of the local community. He is currently a Cumberland County freeholder, elected in 2015. Mr. Quinn previously held seats as both Mayor and Commissioner in the city of Millville. He is also president of Quinn Broadcasting and has served as the voice of Millville Sports for over 40 years. A graduate of Millville High School and Glassboro State College (Rowan University), Mr. Quinn is a member of many local organizations including the CompleteCare Family Health Foundation, South Jersey Hospital Foundation, Millville Chamber of Commerce, Vineland Chamber of Commerce, Millville Elks Lodge, and the Thunderbolt Club. Mr. Quinn is the former chairman of the Cumberland County Empowerment Zone, as well as the former director for the NJ Conference of Mayors. He currently resides in Millville and has three children.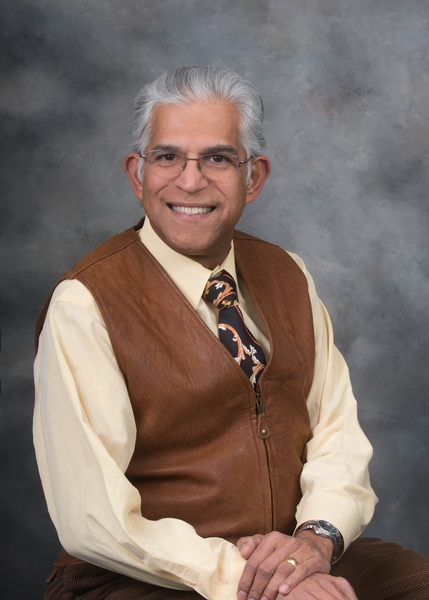 Gladwyn Baptist, MD
Board Member
Dr. Gladwyn Baptist is a cardiologist and has been a member of the Inspira Health Network staff for over 30 years. He also has a private practice office located in Bridgeton. Dr. Baptist completed his premed and medical education at St. John's Medical College in Bangalore, Karnataka, India. His post-graduate education and training was completed both in India and the United States with internships at St. Martha's Hospital in Bangalore, India, a residency at United Hospital Medical Center in Newark, NJ and a fellowship in Cardiology at the Brown University Medical Program in Providence, RI. Dr. Baptist is very active in the local community with memberships in the Bridgeton Chapter of Rotary International and a board membership on the Inspira Health Network Foundation. He has been a CompleteCare Health Network board member since 2012 and recently became Chairman of the CompleteCare Health Network Family Foundation board. In his spare time, Dr. Baptist enjoys tennis, bicycling, music, skiing, photography, art, gardening, computers, event organizing, public speaking and teaching.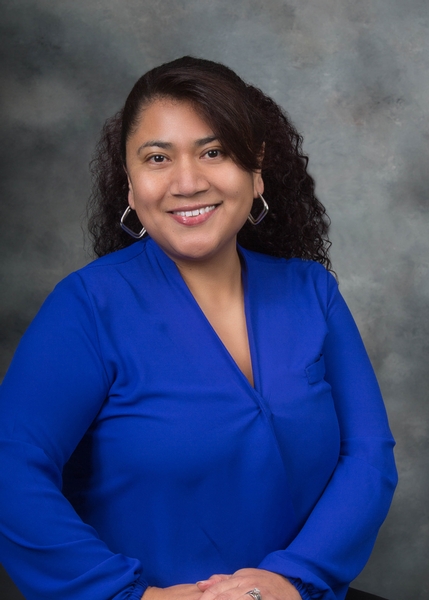 Dulce Gomez
Board Member
Dulce Gomez has focused her career on helping her community. As a program monitoring specialist for the local Head Start program, Ms. Gomez ensures that the program is reaching its goals and meeting the needs of those it serves. She has worked in a variety of capacities for many other important programs including: Heating Energy Assistance and an innovative after school program for new Americans. Ms. Gomez has served as the chair of the City of Bridgeton's Recreational Committee, Treasurer of a local men's soccer league and a member of the Indian Avenue School Parent Teacher Organization. She is a graduate of Cumberland Community College and currently serves on the Bridgeton Board of Education.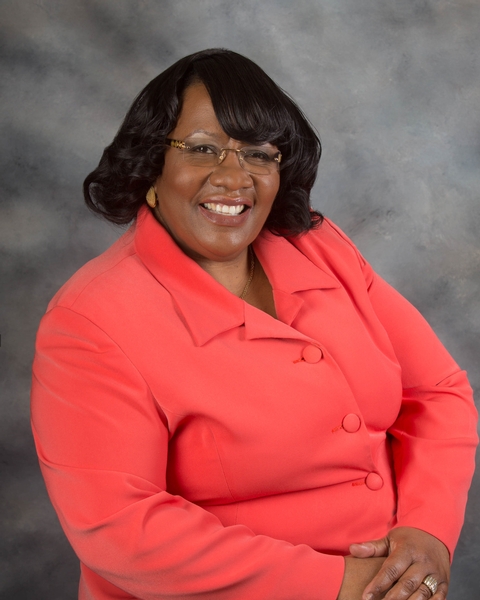 Beverly Dairsow
Board Member
Beverly L. Dairsow received her Bachelor's of Science Degree from Richard Stockton University in Pomona, New Jersey and attained her Masters of Arts Degree from Kean University in Union, New Jersey majoring in Audiology. She has served as director, chairperson, and secretary of many religious and public service organizations. Mrs. Dairsow's responsibilities for such groups have included, but were not limited to, organizational planning and development, quality assurance, marketing and advertisement. She is currently a Board of Directors Member of CompleteCare Health Network, Bridgeton Christian Ministerial Association, Member, and The Bridgeton Police Chaplains. Mrs. Dairsow has served on the Board of Directors for Bridgeton Onized Federal Credit Union and Inspira Hospital. Mrs. Dairsow has received numerous certificates, awards, accommodations and citations from national, state, and local officials. She has been recognized by many churches, businesses, and organizations for her ability as a successful creative consultant in the development, planning, and implementation of the fore mention entities. Mrs. Dairsow is the visionary of "Women at the Well" which has expanded, and is now under the umbrella of Divine Abundance International (DAI), a non -profit 501 (c) 3 organization. Mrs. Dairsow is an ordained Reverend and serves under the Leadership of Bishop David Adam Hadley, Sr. at Glory Tabernacle. Bevery has been married for 35 years to Deacon George Daniel Dairsow. They have two daughters, Mon'et DeVion and Alyssha Danielle.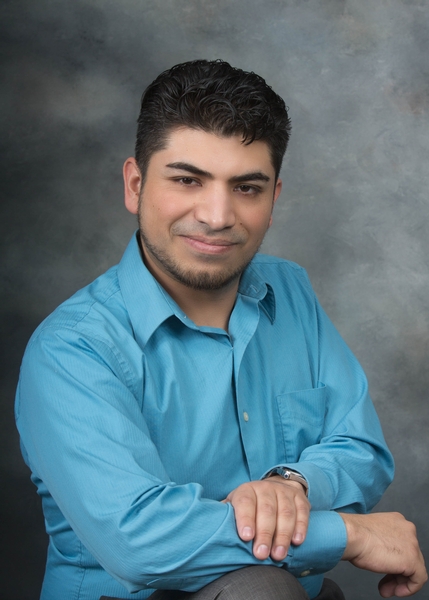 Victor Cruz
Board Member
Victor Cruz is a graduate of Vineland High School and Cumberland County College, where he holds a degree in Computer Science. He is a former farmworker and has also taught computer literacy and acted as a GED teacher. Mr. Cruz has also worked with local media outlet Perfil Latino TV, Inc. He volunteers for the nonprofit National Hispanic Council on Aging to help inform seniors about Medicaid fraud. He also opened and helps run his family's local restaurant.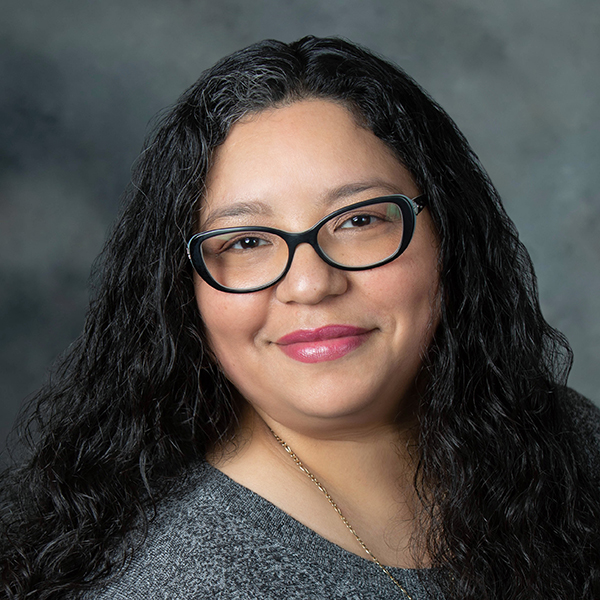 Sandra Rodriguez
Board Member
Ms. Rodriguez joined the CompleteCare board in 2019 and brings with her a great deal of experience working in the migrant community. She is currently employed in the Gloucester County Special Services School District in the migrant education program. Ms. Rodriguez attended Penn State University, as well as the College of St. Elizabeth. She is a Bridgeton High School graduate. She was a former Director of the Religious Catechist Program and is currently part of the Parish Holy Cross Pastoral Council. Additionally, she is extremely active in the community, helping coordinate and translate at doctor visits and social services appointments for local migrants and their families. Ms. Rodriguez resides in Bridgeton, Cumberland County.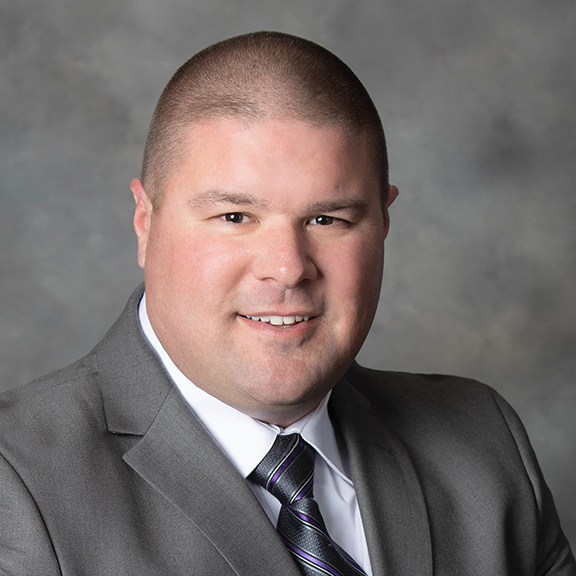 James Joseph Rambo
Board Member
James Rambo is an active member of the community, specifically in Gloucester County, where he resides. He is a graduate of Glassboro High School and a recipient of an agriculture scholarship, which afforded him the opportunity to attend Cumberland County College to pursue an education in horticulture. Mr. Rambo is an alumnus of the New Jersey Agriculture Leadership Program and the current owner and operator of Rambo Farms producing fruits and vegetables. Mr. Rambo is a current member of the New Jersey Farm Bureau, as well as Vice President of the Gloucester County Board of Agriculture. He also serves on the Elk Township Planning and Zoning Board and the Elk Township Council. He is also a volunteer with the Aura Fire Department. Mr. Rambo joined the CompleteCare board in 2019.