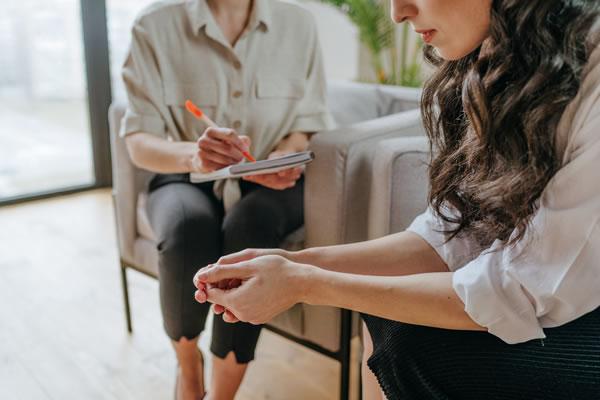 CompleteCare has a team of licensed clinical social workers (LCSWs) available for one on one appointments at locations throughout Cumberland, Cape May and Gloucester County. A licensed clinical social worker is specially trained to help individuals overcome emotional and mental health issues, substance abuse, relationship problems, or a variety of other issues by providing counseling.
What to expect from counseling services:
Counseling is a way of learning about ourselves, our feelings, and our relationships with others. As in any learning environment, individuals will benefit most if they participate actively, attend sessions on time and are open and honest with the counselor. In turn, the counselor will listen to the individual's concerns, assist him/her in setting and reaching appropriate goals and will respect his/her confidentiality.
Why get counseling services?
Many people can benefit from talking to someone about issues they face in day to day life. Here are some common reasons why someone might choose to visit with a licensed clinical social worker:
CompleteCare's Counseling Provides Help For:
Relationships issues (ending/beginning/dating/parental)
Family issues
Self-esteem issues
Depression
Anxiety/Stress
Grief and loss issues
Sexual identity issues
Alcohol/Drug use/abuse
Eating disorders
Post-traumatic stress disorders
Many other challenges/concerns
These Services Are Offered At
Bridgeton Pediatric & Family Medical
Glassboro Medical Professionals
Vineland Community Pharmacy
Vineland RiteCare At Shoprite