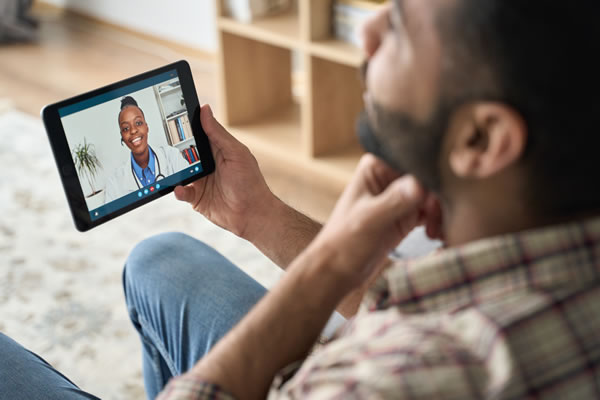 Telemedicine Visits allow patients to meet with their provider in the comfort of their own home. It is convenient, secure, and simple to use!
Currently services are available during convenient hours, with some appointments open until midnight certain days of the week.
Telemedicine Available Services
CompleteCare is now offering Telemedicine Visits for the following services:
Sick Visits
Medication Refills
Lab Results
Hospital Discharge Visits
Behavioral Health Appointments
OB Test Results
OB/GYN Sick Visits
Non-Urgent Gynecology Visits
For telemedicine, all you need is a working email address, smartphone, and date or Wi-Fi.
To schedule one of these visits, choose Telemedicine as your appointment type. Someone will call you back to schedule your appointment with one of our providers.
Tips to Make Your Telemedicine Visit Great!
Before Your Call:
Make sure you are home, in a quiet spot where you have good phone service and can speak openly and freely about your health.
Do not take the call in a crowded location, others could overhear your private health information.
Write down your reason for the visit and questions you might have for the provider.
Sit still! If you wander around your home you may lose connection with your provider.
Make sure your phone is not set to block calls from private numbers. CompleteCare may call from one.
Make sure your phone is charged and has enough power for the call.
When it is time for your call:
Make note of the date and time of your telemedicine visit and have your phone nearby. Your provider will call as close to your appointment time as possible, however if other calls run long they may be a little late.