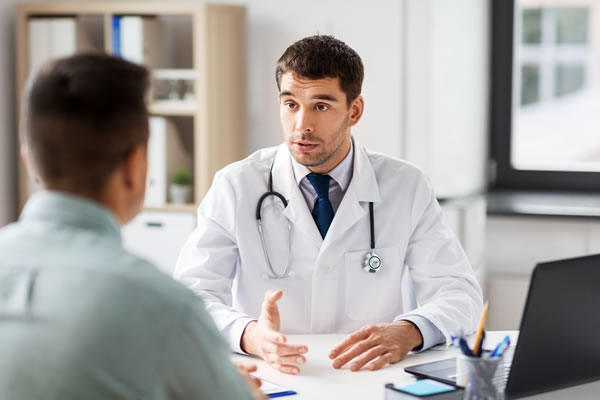 CompleteCare is working to keep new cases of HIV at zero in South Jersey. This is done through many programs, including providing access to free, fast and confidential HIV testing.
Additionally, CompleteCare offers PrEP or Pre-Exposure Prophylaxis. PrEP is a daily pill taken to help keep HIV negative patients who might be exposed to HIV from catching the disease. Participants in the PrEP program work with a a PrEP counselor to help guide them through the process.
For more information on either of these programs, read more below or call 856-452-0003.
Talk with your provider at your next visit about getting HIV tested.
CompleteCare Offers Free HIV Testing
Pre-Exposure Prophylaxis (PrEP)
CompleteCare Health Network offers PrEP counseling at locations throughout Cumberland County, NJ. If you have questions about the PrEP program or would like to learn more about participating please call our PrEP Counselor.
All calls are confidential. 856-452-0003
What is PrEP?
PrEP is an HIV prevention strategy in which HIV-negative people take anti-HIV medications before coming into contact with HIV to reduce their risk of becoming infected. PrEP works by blocking HIV reverse transcriptase enzymes and preventing them from duplicating and infecting the body.
PrEP stands for Pre-Exposure Prophylaxis.
PrEP protects against HIV infection much like a malaria pill protects against malaria or a birth control pill protects against pregnancy. PrEP does not protect against other sexually transmitted infections (STIs) or pregnancy and is not a cure for HIV.
Medications & Effectiveness
A PrEP prescription consists of one pill daily. Taking PrEP medicine is critical in protecting you from getting HIV. For PrEP to work, you need to have enough medicine in your body. If you miss doses, you make it harder for the medicine to protect you. Results show that people who took their PrEP medication every day reduced their HIV risk by more than 92%.
Side Effects of PrEP
In clinical studies of PrEP some people had early side effects such as an upset stomach or loss of appetite, but these were mild and usually went away in the first month. Others also had a mild headache. More serious side effects, related to kidney and bone mineral density issues, are rare. You should tell your health care provider if these or other symptoms become severe or do not go away.
PrEP Might Be Right for You If:
You use condoms sometimes or not at all.
You have had an STI in the past 6 months.
You have taken post-exposure prophylaxis (PEP) in the past year.
You are in a relationship with an HIV-positive partner.
You are having anal and/or vaginal sex with more than one partner and use condoms sometimes or not at all.
You are having sex with someone whose HIV status you don?t know.
You could be exposed to HIV though injection drug use.
You have used stimulants, poppers, cocaine, meth, ecstasy, or GHB in the last 3-6 months.
You are a woman who is trying to safely have a child with an HIV-positive partner.
Things to Consider
PrEP is a tool for protecting yourself from HIV, however no method offers 100% protection.
While taking your PrEP medicine, you should also reduce your exposure to HIV by using:
Condoms during sex
Clean injection equipment if you inject drugs
People who use PrEP must take the medicine every day and return to their health care provider and PrEP Counselor every 3 months for a follow-up and prescription refills.